Welcome to RBF-productions-NL!
Welcome to RBF-productions-NL, a company dedicated to delivering high quality, custom made props and costumes. RBF productions stands for Rick Boer's Fantasy Productions.
Rick Boer is an auto-didact costumer, who has developed a plethora of creative skills that have been called upon by various international companies looking for unique and original ways to promote their products. We take requests for props and costumes as time permits, feel free to send us an e-mail and we'll see what we can do. Have a look around the portfolio to see our work!
Have an idea or request? Have a look at the about page for the services we provide.

E3 Report
Sunday june 9th was the big day!!! Flying off to Los Angeles again! We were contacted by Ubisoft to be there and help represent a creative group of followers sometime around Gamescom last year. After talking with the man himself: Leon Winkler, who also just happens to be one of our strongest supporters, june 2019 finally came.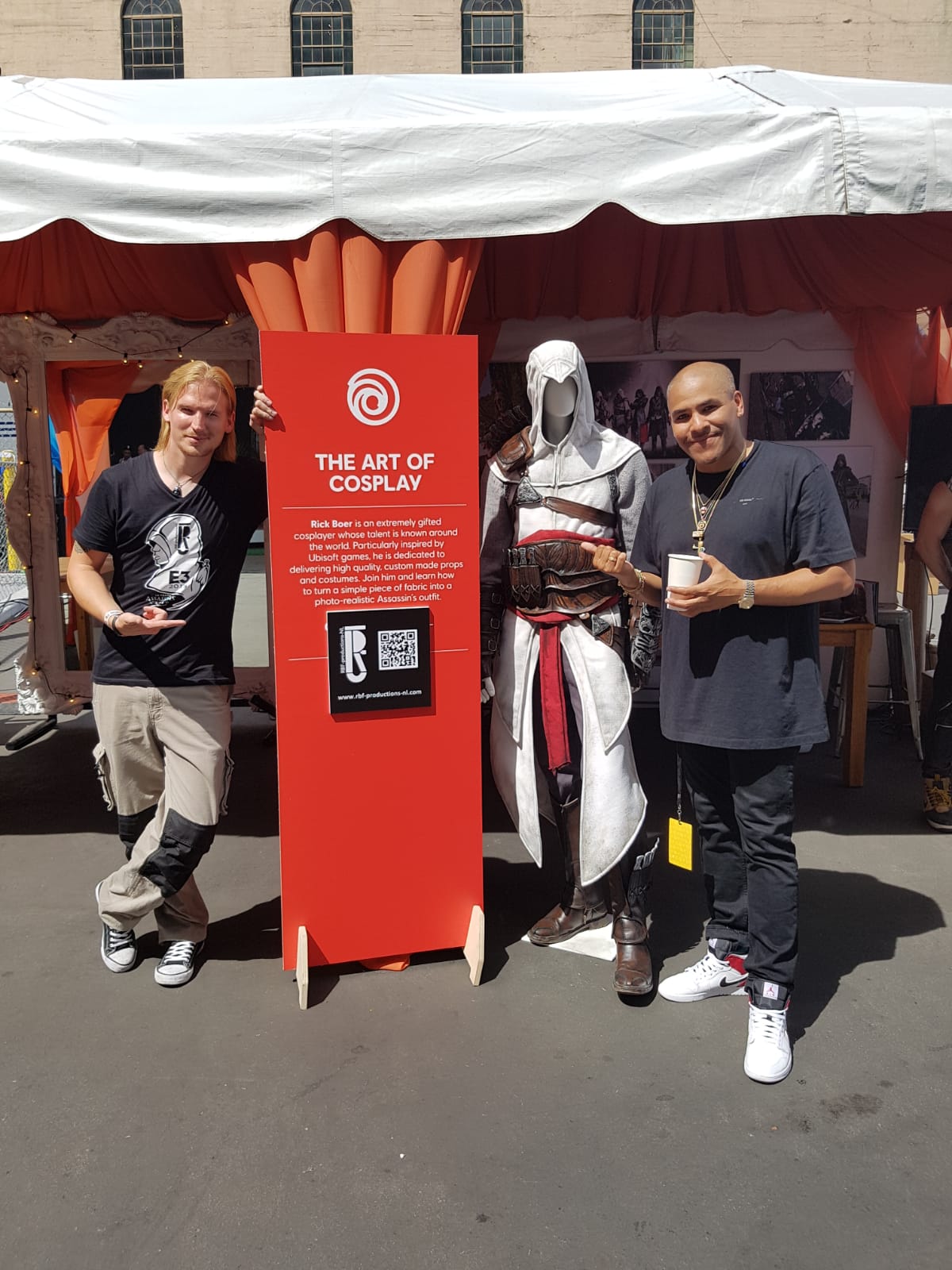 We were going give some workshops about sewing and weathering techniques, but we also pitched our own story; 10 years of Assassin's Creed costuming for Ubisoft. Let's redo the first costume I ever had the pleasure of wearing for Ubisoft and show the creative growth we have endured during the last decade. We got our own table, right next to the immensely popular and positive force of nature: Leon Chiro. We did a few weathering techniques under the hot burning Californian sun, showed our work and told our story. It was awesome!! We also went to the con and had a blast there! It was awesome to get such a good response to our craftsmanship as well as the good response to being Altair again, a very much loved Ubisoft character in general.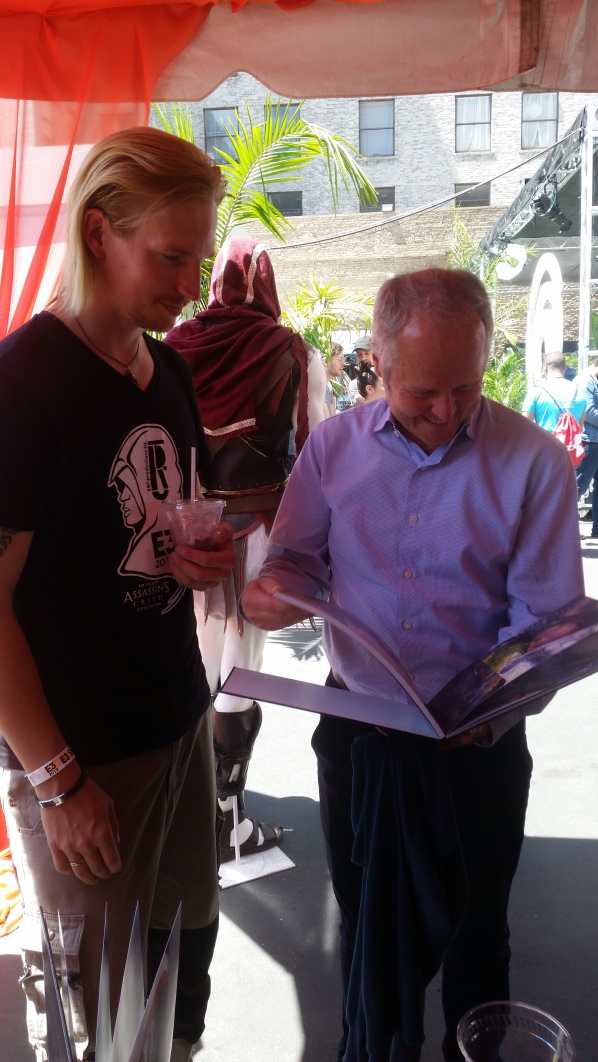 All in all, it was an intense and insane adventure and the best kick off of our new platform. Instead of a magnum opus with every iteration starting with: "And then the costume maker went to Mordor…", please expect more pictures then text. Hopefully the work and visuals will speak for themselves. We really want to thank everyone again for dropping by and we really appreciate all the feedback you are giving us. Next update will hopefully (No guarantees..!! Rick let's his creative juices flow as time permits) include more Jurassic Diorama's (Rick's in a prehistoric mood), a western style photoshoot with a certain Mr. Marston and a an assignment for another cosplayer in the form of a "Solid Snake" sneaking vest. Be cool, be creative and be safe!
All the best, RBF-productions-NL

Although this website is still under construction, we appreciate you dropping by and please enjoy it's contents. This website is the only official online source for keeping posted on any projects being worked on by RBF-productions-NL. Feel free to subscribe to the newsletter that will let you in on any news or project updates related to RBF-productions-NL. Do not hesitate to contact RBF-productions-NL if these abilities could be a great asset to your own creative endeavours.
Stay up to date!
Want to stay up to date with all the stuff we're working on? Send us your e-mail address using the form below!
RBF-productions-NL is a dutch company owned and run by Rick Boer. You can contact Rick by sending an e-mail to info@rbf-productions-nl.com or RBF_productions@outlook.com. When you subscribe to our page, we will not collect that address to promote or sell services or goods in any form. When you subscribe you will subscribe to a monthly newsletter, delivered to your e-mail inbox, detailing projects and creative updates that RBF-productions-NL has been working on.
The goal is to let you enjoy our work, without any influence from other social media. If you require our services or want to hire RBF-productions-NL you have to send us an e-mail with the specified inquiry as to what you request from us. Check out the About area on this page for more info on that.
We will not collect any other data, other than your e-mail address using the tool "mailchimp", to which we can then forward the newsletter. We will not sell, give or in any other way, knowingly distribute your e-mail address to any other person or company. At any time you can unsubscribe to the newsletter by sending an e-mail to the above mentioned addresses, using the e-mail address you have subscribed with by simply typing in the subject bar "Unsubscribe to newsletter." We will then send you an e-mail with the affirmed unsibscribtion.